Operating across 19 locations spanning the St. Louis region, Club Fitness shines as a highly frequented health and fitness destination, offering state-of-the-art workout facilities and comprehensive training sessions led by certified instructors, alongside a variety of membership tiers that underscore its reputation as an exceptional value gym, uniting competitive pricing with an array of amenities. Their unique ownership model, combining local and employee ownership, reflects their steadfast commitment to the community. Embracing the mantra of being the "gym for all," Club Fitness centers are thoughtfully designed to assist individuals of all fitness levels in realizing their fitness aspirations.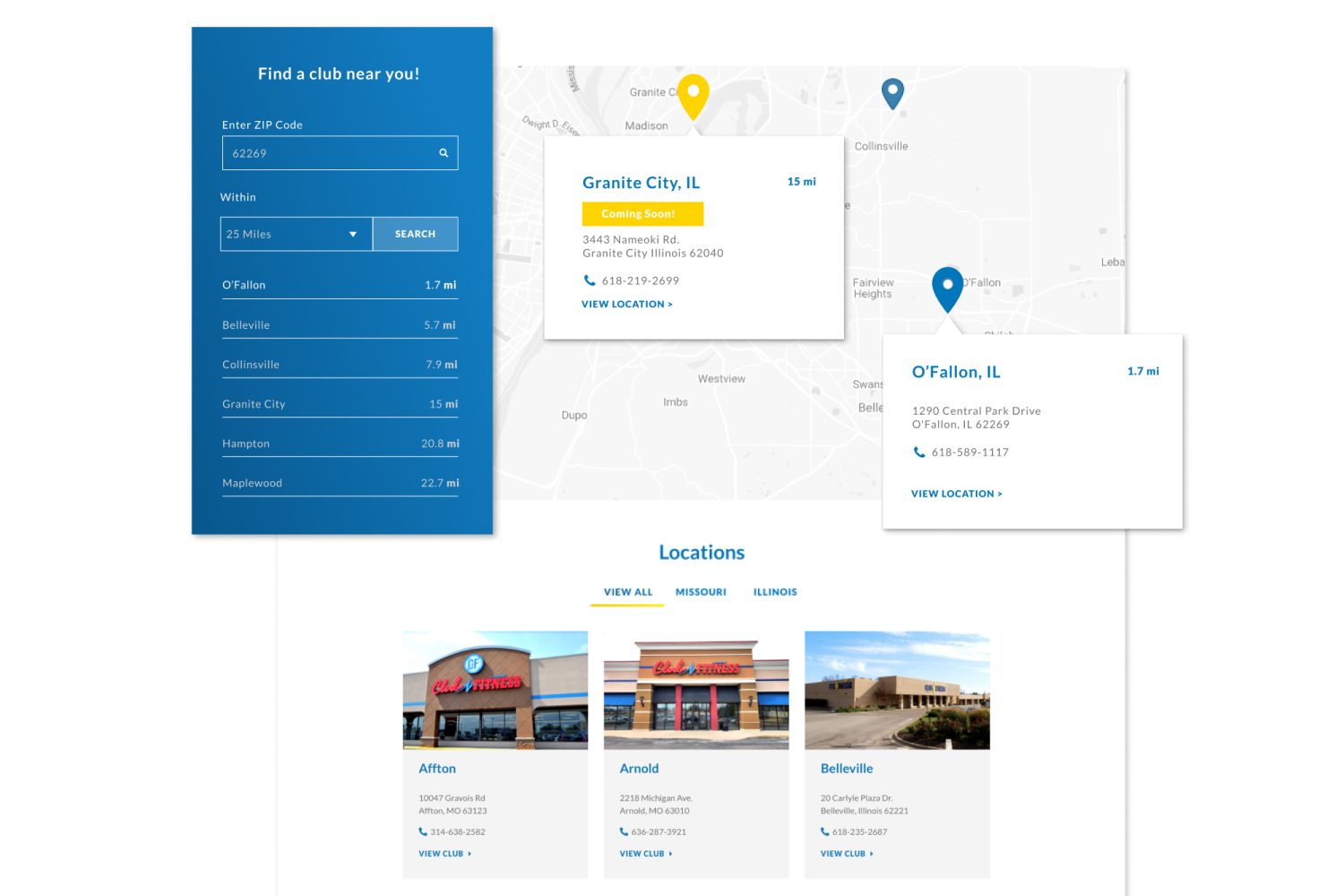 The journey of transformation for the Club Fitness team began with the pursuit of an upgraded, reimagined website.
Ultimately, their vision became a reality, accompanied by an unexpected addition in the form of the Virtual Fitness Hub, perfectly timed to attract potential members eager to kickstart their New Year's resolutions. Within a matter of weeks, the website experienced a significant surge in organic rankings for valuable keywords, establishing a robust foundation for future growth. Furthermore, the "Testimonials" page saw increased traffic and user engagement. The strategic integration of the "Request Your Free VIP Pass" call to action across multiple pages continues to facilitate the daily expansion of Club Fitness's potential clientele.