Mark Andy stands out as a major player in the worldwide market for narrow and mid-web printing and finishing machinery. Going beyond mere equipment sales, Mark Andy prides itself on being a Comprehensive Solutions Partner, committed to empowering customers to maximize revenue generation and operational efficiency through on-site installation support, personalized training, and ongoing technical assistance.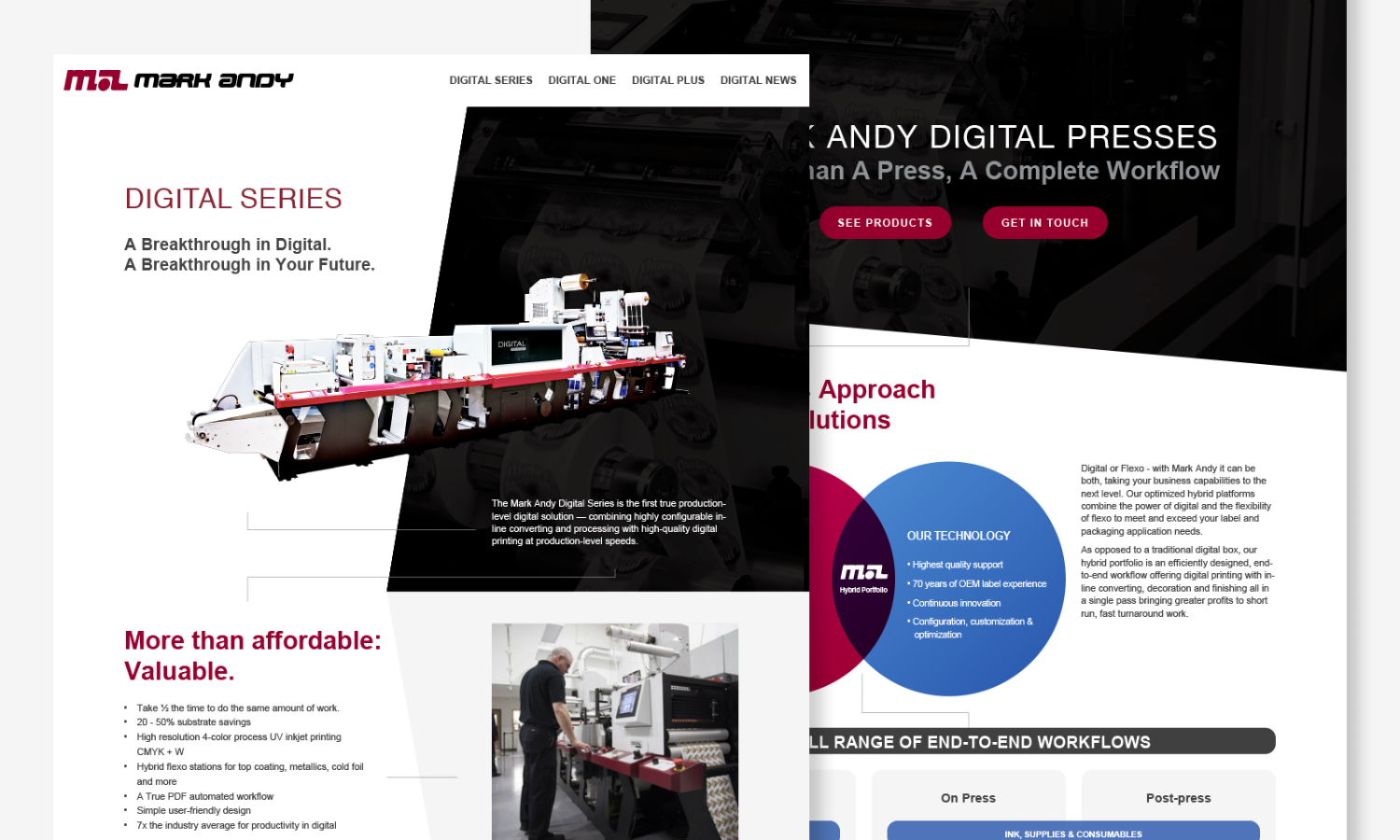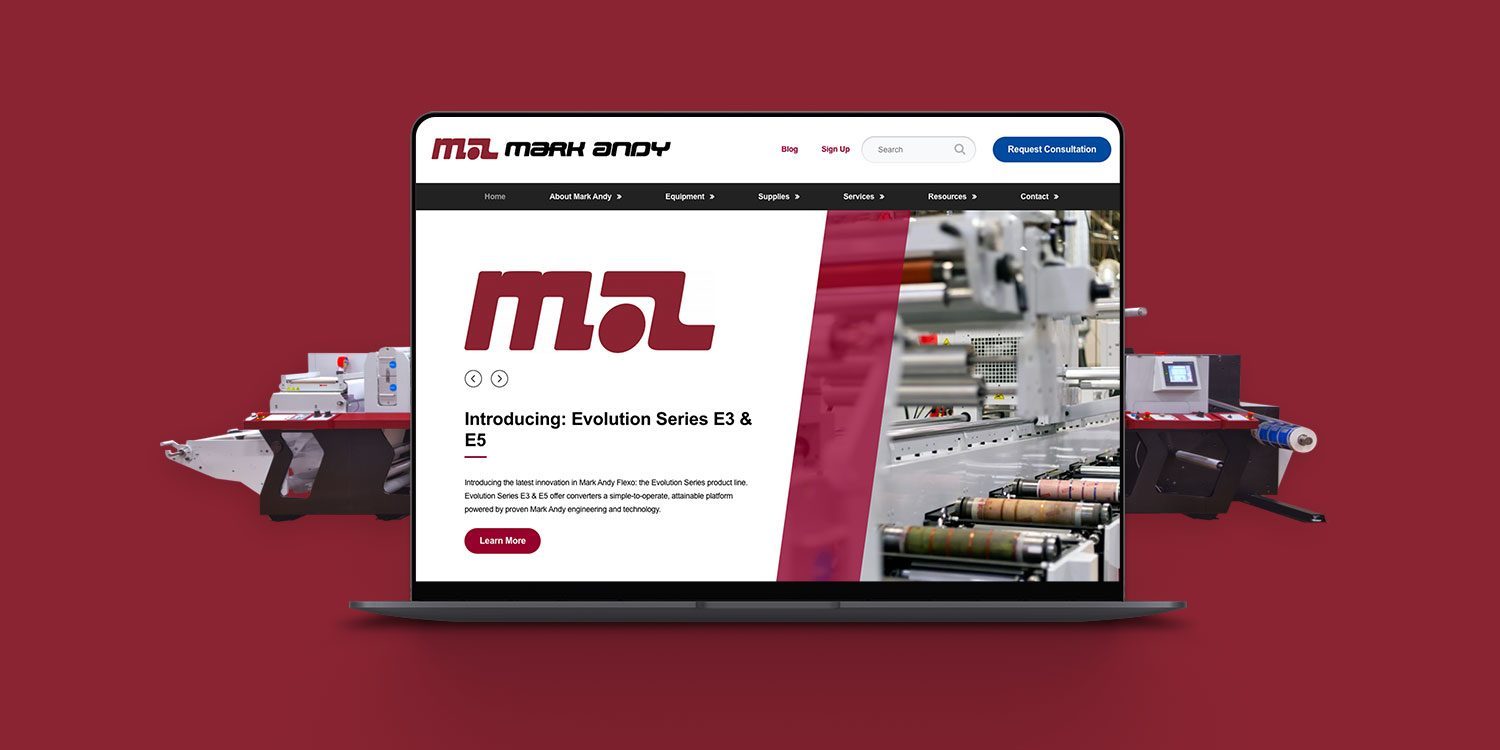 Over the course of two years, our path from the initial strategy phase to the launch of the new website was a testament to our success.
By aligning the client's clear-cut business objectives with our proactive marketing approach, we cultivated an environment that consistently delivered superior results. In the first month following the Mark Andy website launch, the company witnessed substantial growth in user engagement:
Furthermore, the majority of conversions now stemmed from online form submissions, with over half of their conversion sources originating organically through their website.